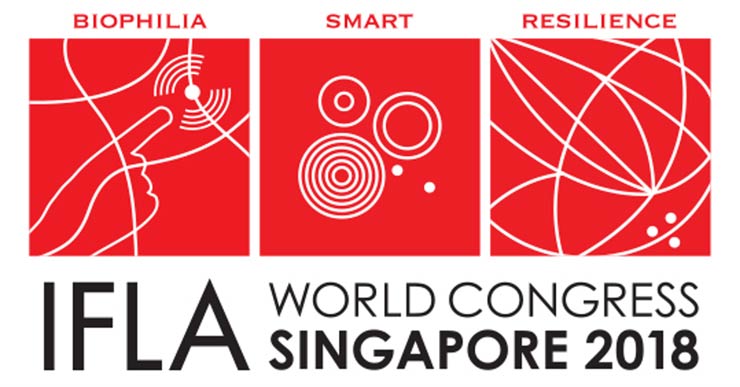 55th IFLA World Congress 2018
July 18th-21st, 2018
Singapore
ISOLA is delighted to announce its support for the 55th IFLA World Congress 2018 to be held in Singapore in July.
Returning to Singapore for the second time, the 55th IFLA World Congress 2018 will be the largest and most significant event for landscape professionals in the world. Supported by 5 regions – Americas, Europe, Africa, Middle East and Asia Pacific, it sets the stage at the 'City in a Garden' for professionals, government bodies and academics to be part of the in-depth discourse on trends, challenges, and business opportunities on a global scale. IFLA World Congress 2018 is the key platform that champions landscape architecture as a major contributor to the development of attractive, liveable, equitable, and sustainable environments of the future through the themes of Biophilic City, Smart Nation, and Future Resilience.
The Congress promises an enriching experience that will feature the most inclusive exhibition showcase involving landscaping solutions, innovations, and products in the Asia Pacific region. Participants can look forward to connecting with a comprehensive community including government bodies, business leaders, industry representatives, academics, and thought-leaders on conversations that surround potential strategic innovations to adapt to the changing environment.
Register for the Congress:
India is defined as lower-middle income economies by the World Bank and Lending Group Country Classification hence Indian Society of Landscape Architects members  will be entitled for the Concession rates.
The early bird concession rate is S$380.00 till 30 April 2018.
*Use IFLA Delegation / Member (Early Bird) category for the registration, Concession rates will be automatically reflected upon indication of countries during registration signup
Usual Price: SGD 800 (before GST)
Register Here: https://www.gevme.com/ifla2018/
Event Website: http://www.ifla2018.com/