ISOLA Gujarat
Formed In: 2014
Number of Members: 46
Present Term: 2018-2020
Next Election: March 2020
Annual General Meeting Video
---
News & Current Events
One/1 : Different Strokes Session Second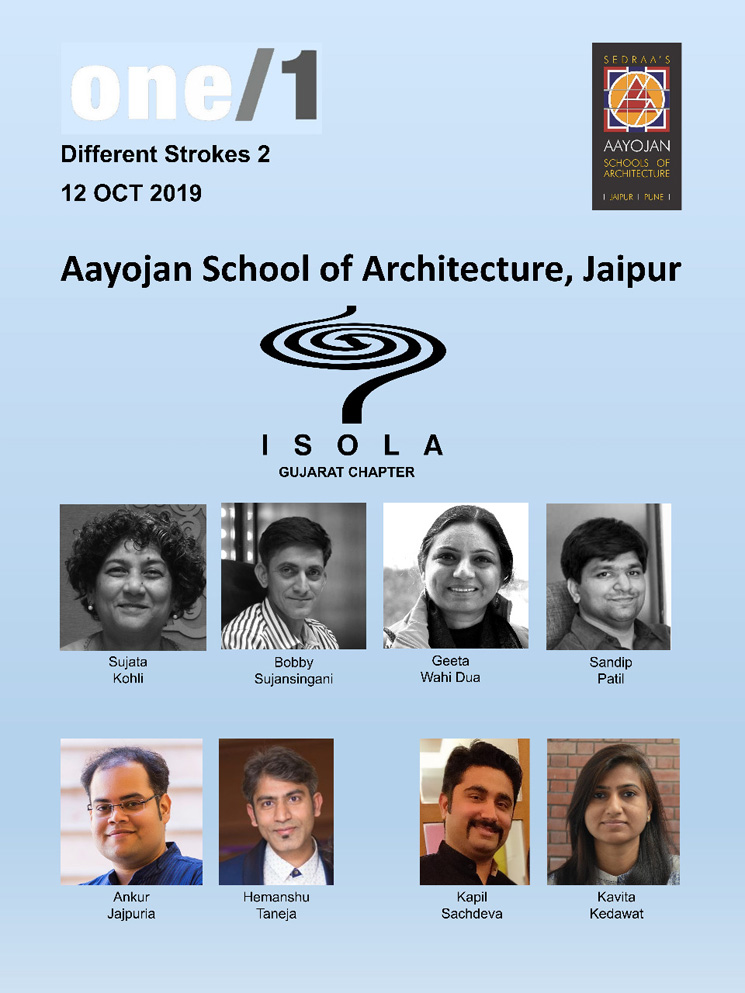 Dear colleagues,
We are pleased to announce the second session of One/1 : Different Strokes event to be held at Aayojan School of Architecture Jaipur on 12th October 2019. Fellow professionals will be sharing various aspects of landscape through their body of work. Please find enclosed a draft poster for your reference.
One/1 : Different Strokes
ISOLA Gujarat Chapter has successfully concluded the first session of One/1 : Different Strokes at SCET Architecture College Surat on 7th Sept '19. The event was well attended by 280 architecture students (B.Arch & M.Arch) and 20 course faculty. Four ISOLA members presented their work: Hemali Samant, Priyesh Shah, Sandip Patil & Bobby Sujansingani, each demonstrating a different view of landscape through their professional works.
Click Here For PDF
Session 7: Walk With Nature @ The Serenity Library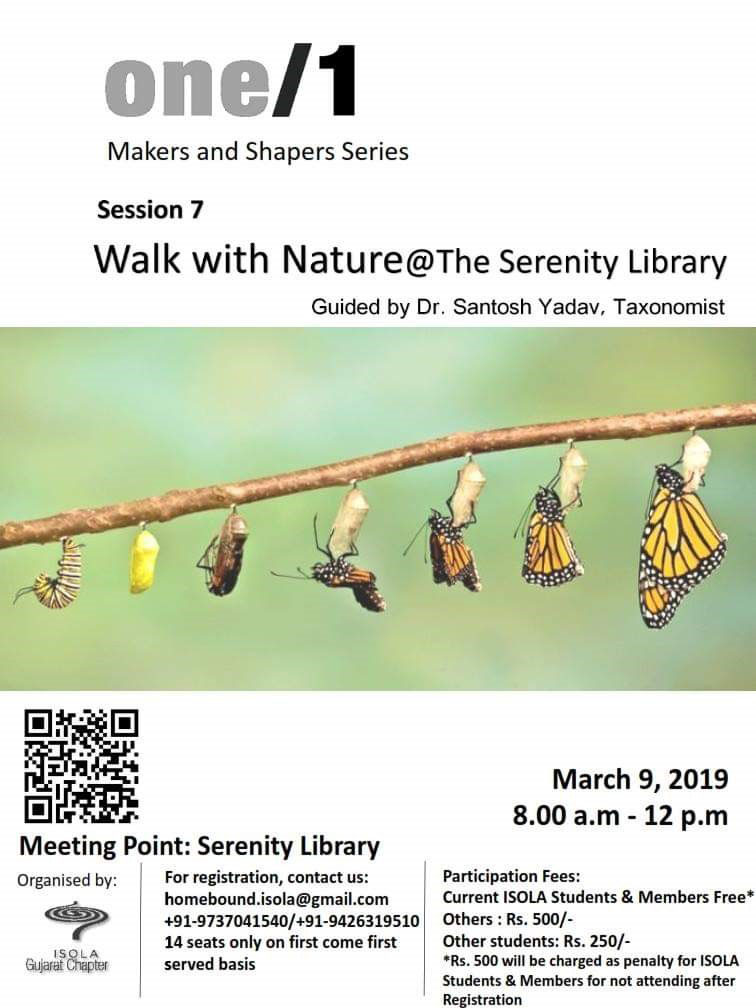 The Gujarat Chapter of ISOLA is conducting an event:"ONE / 1", which will bring together current and future professionals, practitioners, subject experts, architects, artists and industry on a single knowledge sharing platform for landscape architecture and design. The event shall be spread over several sessions on various aspects of landscape architecture from soil to finishing materials. These sessions are by invite only. Each session of the event shall focus on one subject or material related to landscape.
Session 7: Walk With Nature @ The Serenity Library
Guided by Dr. Santosh Yadav, Taxonomist
Date: March 9, 2019
Time: 8:00 am to 12 pm
Meeting Point: Serenity Library
For more details check the image.